Your Customers Are Mobile, Is Your Website?
PickMyWebsite.com offers fully customizable responsive websites for small to medium sized businesses cost effectively, at scale. Inquire today and start converting visitors into customers!
Websites starting as low as $59/month!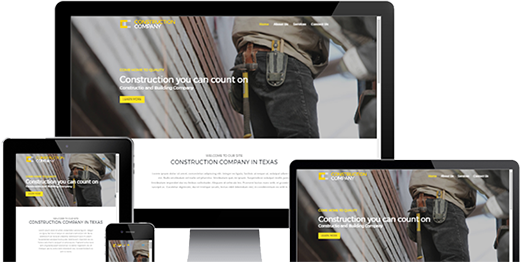 Mobile Friendly
All websites are mobile-friendly, or more technically- responsive. Websites are optimized for desktop, tablet and mobile!

Completely Customizable
Your logo, your images, your text, your colors. Simple, effective websites that are customizable for your business. Virtually no limitations!
Cost Effective
You won't find a better website for the price. We've streamlined and built a solid framework that shaves hours off development time, and we pass those savings along to you!

Non-Limiting Framework
Built on a framework that can easily adapt. Basically anything you might want to customize in the future can be done. It would not need to be completely redesigned or start all over when your needs change.

SEO Friendly
Our websites are built with SEO in mind- helping ensure you are found on search engines when a potential customer is searching for your products or services.

Capture & Convert Customers
With our leading websites, you can be sure to unlock the key to success by turning more visitors into customers!
Design Options
Websites Starting as Low as $59 per month!
Look No Further. Get Started Today!
Websites for Small Businesses Starting at $59 per month!
If you have questions about our websites or need additional information, please feel free to send us a message!
Proudly Built in the U.S.A.
Email: hello@pickmywebsite.com
Business Hours: 8:30a-5p M-F
Proudly built in the U.S.A.